An afternoon of unforgettable entertainment awaits you at the Clauson Family Music Show.
See a live show at the Historic Barn Theatre in Coloma, Wisconsin, with shows year-round and a special summer and Christmas season.
Enjoy a delectable dinner, browse in the gift shoppes, pick up a treat from the Coffee Shoppe and then enjoy a spectacular show filled with great music from the past and present.
From couples, to families and friends and of course tour groups, our high-energy cast presents a show that is sure to please any audience!
The Clauson Family Music Show features a great show, a great dinner and all at a great price!
Upcoming Events
4th of July Weekend Events at
Clauson's Barn Theatre!
1950's and 60's Rock 'n' Roll Show hits in July!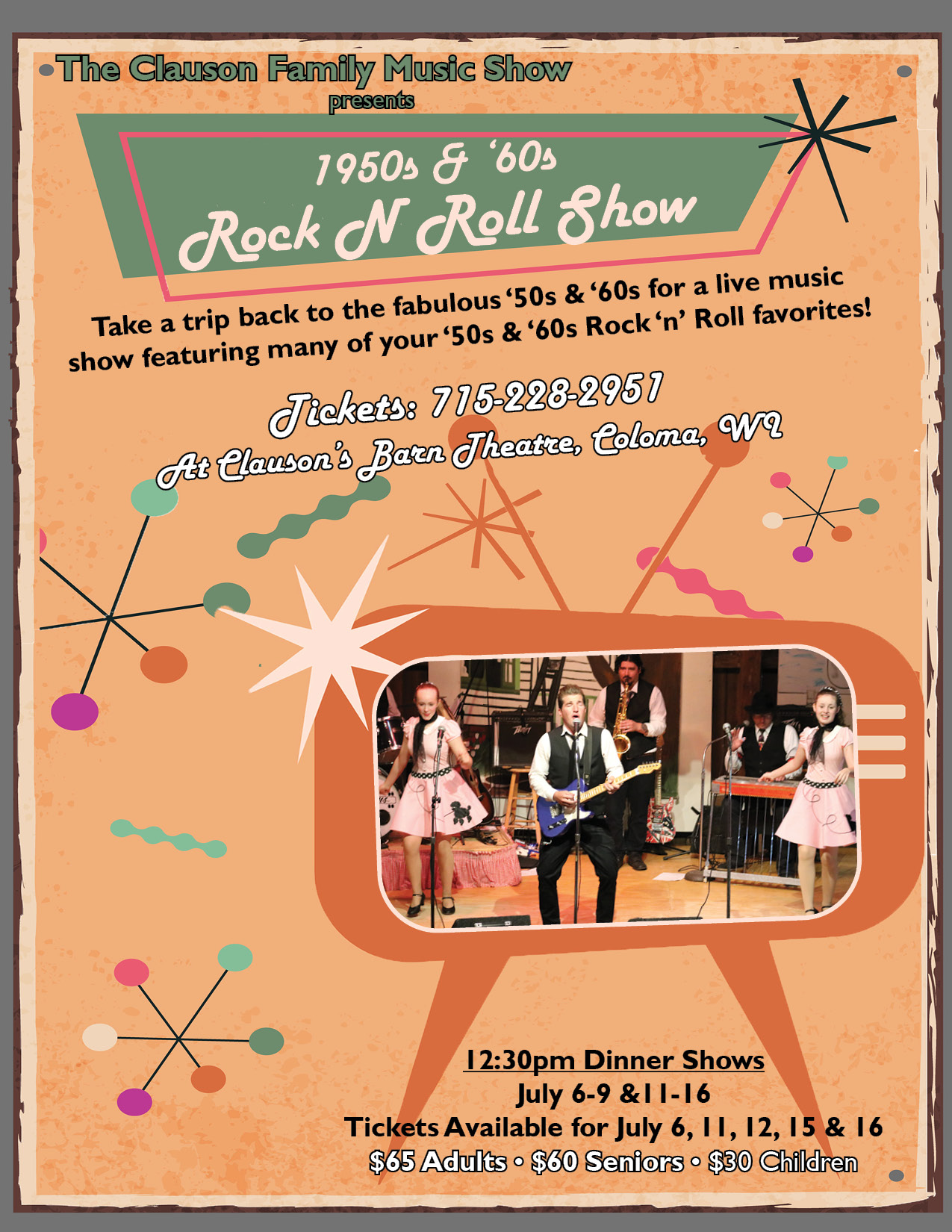 Magnificent Summer Series performances in
July & August!